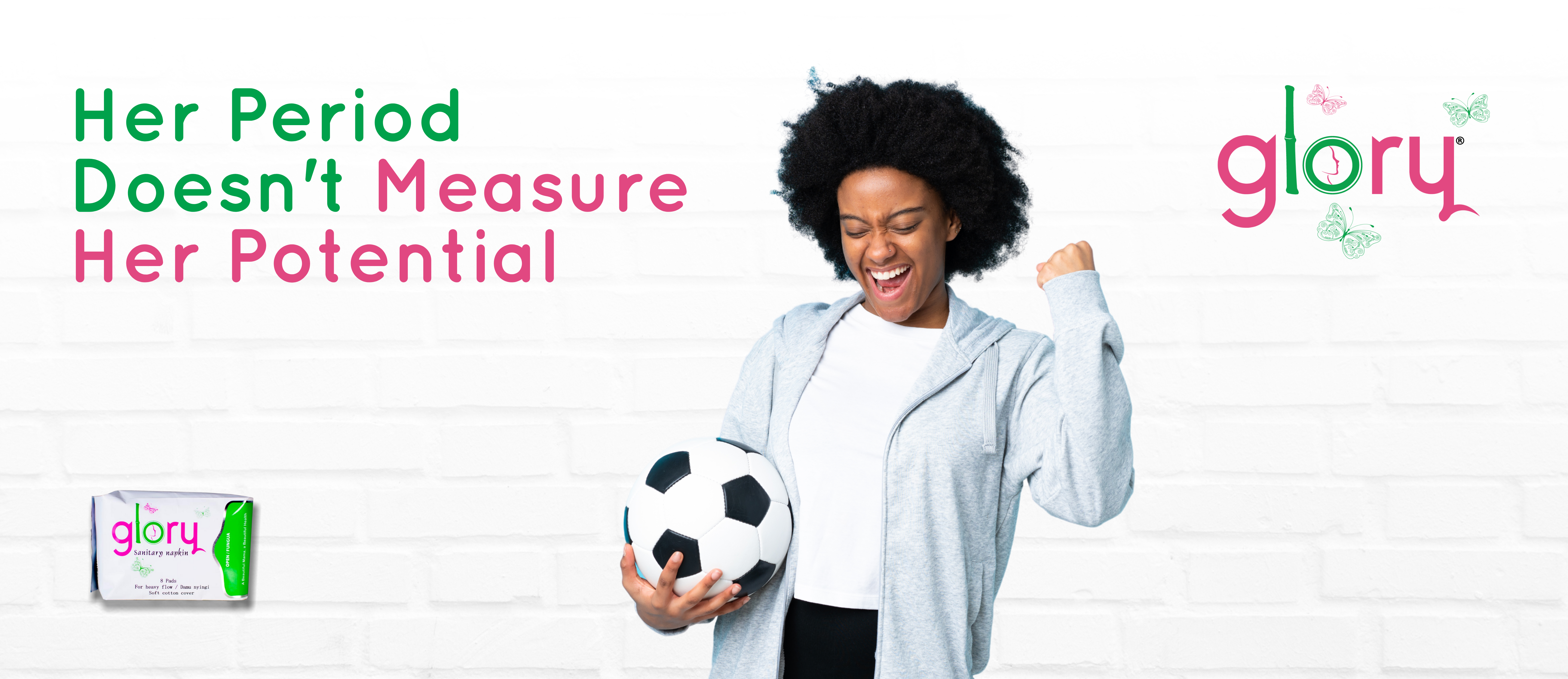 We've all felt shame of some kind before. It's part of human nature. But when that shame is so powerful that it cuts into a woman's potential, it's time to make a change. Right now in Tanzania, girls are missing school because they are being shamed about their menstrual cycle. Periods, which are a normal part of life for over half of humankind, are driving young girls out of school. Girls are missing one week every month so they don't have to be with other people while on their period. Even worse, this taboo that society has set is damaging to a woman's health. Girls use unhygienic sanitary materials that result in infections and discomfort. Not only are they being bullied about their body's natural functions, but also they don't have the resources available to contain their flow and prevent infections. Our mission at Glory Sanitary Napkins is to destigmatize periods through educating the community and to provide women and girls with healthy, clean, and comfortable pads. Using creative strategies and products, we build communities based on innovation
We fight the menstrual health crisis in three ways.
Click on each icon to learn more about our mission

Try Our Innovative Product
By purchasing Glory Sanitary Napkins and spread the good news on the benefits of Glory Sanitary Napkins

Educate Society About Menstrual Hygeine
By becoming our volunteer or well wisher and donate your time and resources to raise awareness on Menstrual Hygiene Management.

Join Our innovate Community
By purchasing Glory Sanitary Napkins in bulk and donate to our local partners who are supporting disadvantage girls and women..